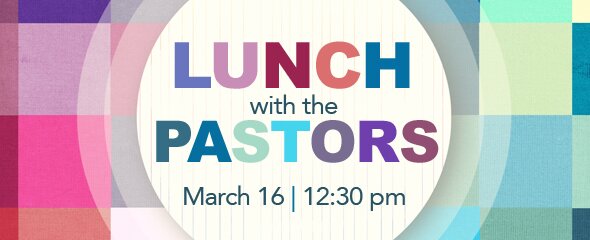 If you recently started attending The Sanctuary, you are invited to have lunch with the pastors right after second service Sunday! This is a great opportunity to find out more about the mission and vision of the church, get to know the pastors, ask questions, and, of course, enjoy lunch together. Please RSVP here if you plan to attend. Childcare will be available.
YOU'RE IT JOURNALS
During the season of Lent, we are offering a "You're It" journal to help you focus your daily Bible reading time during the weeks leading up to Easter. The journals are available at the Info Table on Sunday, or you can follow along online at youreit.org. You will see a "subscribe" box on the web site. By entering your e-mail address, you will receive the daily reading in your e-mail.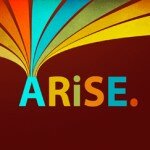 ARISE UPDATE
March is the last month of ARISE, the two-year generosity initiative The Sanctuary launched in April 2012. We are $79,000 away from reaching our $1.9 million goal! If you are new to our church, we want you to know that your tithes and offerings are part of our ARISE One Fund. Thank you for being part of this journey! With God's provision and your faithfulness, we are praying that we will finish strong at the end of March!
How has God been working in your life since we launched ARISE two years ago? We would love to hear your story! If you are new to the church, tell us what God has done since you came to The Sanctuary. Share your story at sanctuaryarise.org/share-a-story/.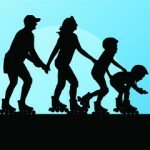 FAMILY SKATE PARTY
Looking for a way to beat the winter blues and burn some energy? Come to the Family Skate Party 2-5 p.m. March 22 at Family Fun Zone in Crest Hill! Admission is free. Skate rental is $3 (roller blades are $5) or bring your own! Concessions will be open.
HOP 2 IT!
Calling all kids! Bring your friends and family to the Hop 2 It Easter event! Visit the petting zoo, hop around in the bounce house, participate in an Easter egg hunt, get creative in the craft room, win prizes and more. You are not going to want to miss this exciting event 9 a.m. to noon April 12!
EASTER EGG DONATIONS
In preparation for the Hop 2 It Easter event, we need to collect 2000 empty plastic Easter eggs! If you would like to help by donating eggs, please drop them off in the buckets near the Info Table by April 6.
5K RUN/WALK
The local 4H club is sponsoring a 5K run/walk for the Bolingbrook Christian Health Clinic on April 12. Whether you are an avid runner or enjoy a more leisurely pace, invite your family and friends to participate in this fun activity that benefits our community! Info and registration is found at hustle4health.org. Participants who register before Saturday receive a free shirt!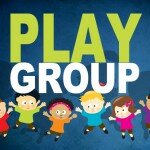 PLAY GROUP
Hey, moms! Would you like to connect with other moms of young children? Would your children like to make some new friends? Join us for play group. Play group will meet in the Kids Korner class rooms 9:30 to 11:30 a.m. every other Thursday. Stop by on any of these upcoming dates: March 20 and April 3. For more info, contact .
YOUTH
Thrive and Crossfire, our junior high and high school ministries, meet at 7 to 8:30 p.m. Wednesday. Students are welcome to arrive at 6:30 for hang-out time.
Thrive and Crossfire will not be meeting March 26, April 2 and April 9 due to spring break schedules.
NEED PRAYER?
If you have a prayer request, please feel free to send it to our Prayer Team so they can lift up your needs before the Lord. Contact  with your prayer request.
Social Share